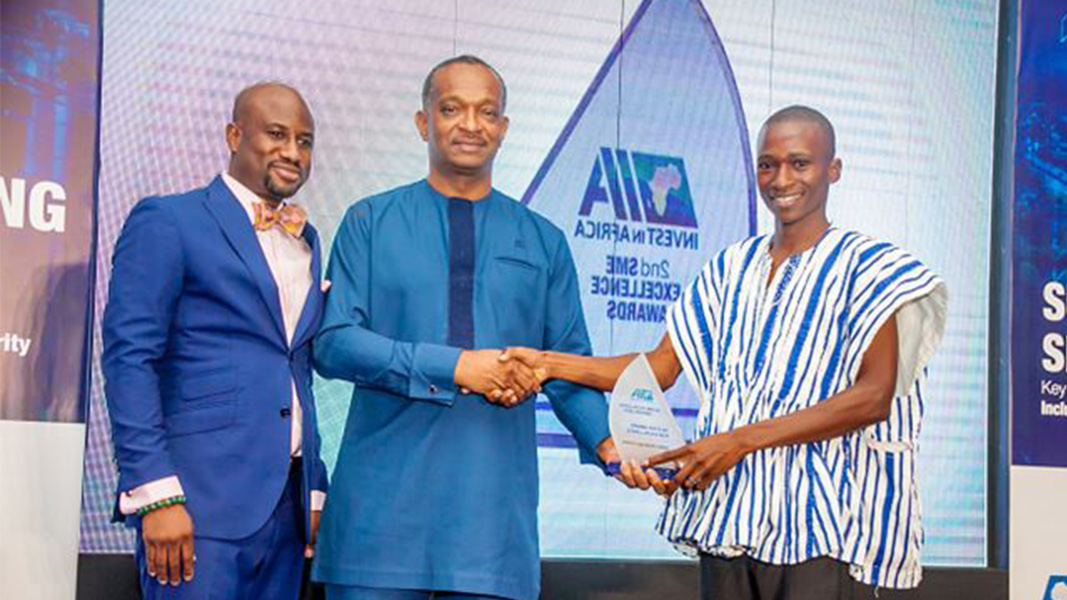 Tullow partner supports and celebrates successful businesses in Ghana.
Invest in Africa (IIA) honoured nine small and medium enterprises (SMEs) at their second SME Excellence Awards, held in Accra on Friday 25 January 2019. The awards are a platform that showcases and celebrates the achievements of successful businesses and individuals of entrepreneurial excellence who have experienced IIA's three benefit platforms: access to skills, access to markets, and access to finance.
Tullow Oil is a proud partner of IIA who, over the last four years, have seen $151 million in contracts awarded to Ghanaian SMEs who are registered on their African Partner Pool, provided $1.2 million worth of credit support to SMEs, trained 230 SMEs and supported 32,000 jobs.
Kweku Awotwi, MD for Tullow Ghana, was the guest speaker at the awards and emphasised the critical role of SMEs in national development. Tullow Ghana (TGL) has committed to using the services of local suppliers and local content has significant input and influence in Tullow's procurement processes. TGL currently has 75% of contracts earmarked for national companies, and joint ventures between Ghanaian and foreign companies who can transfer knowledge, skills, experience and technology to the local partners.
Since 2010, Tullow Ghana has invested $15 billion on oil development, and $9.5 billion of that amount was awarded to companies that have joint venture partners in the country.

Kweku Awotwi, MD, Tullow Ghana
Clarence Nartey, Country Director of IIA, also underscored the need for SMEs to be supported to grow stating that 'SMEs employ between 60-90% of Africa's population, thus supporting them will enable SMEs to contribute more to prospering African economies.'
As part of its long-term growth strategy, IIA has prioritised six strategic sectors for support. These are financial services, agriculture, construction, extractives (oil & gas and mining) and information communications technology. IIA is making significant investment to build the long-term capacity of local suppliers across these sectors in order to drive sustained growth and job creation and achieve its Vision 2022 agenda to provide $500 million worth of contracts to SMEs and 100,000 jobs for Ghanaians.
For more information on the SME Excellence Awards, visit the IIA website: