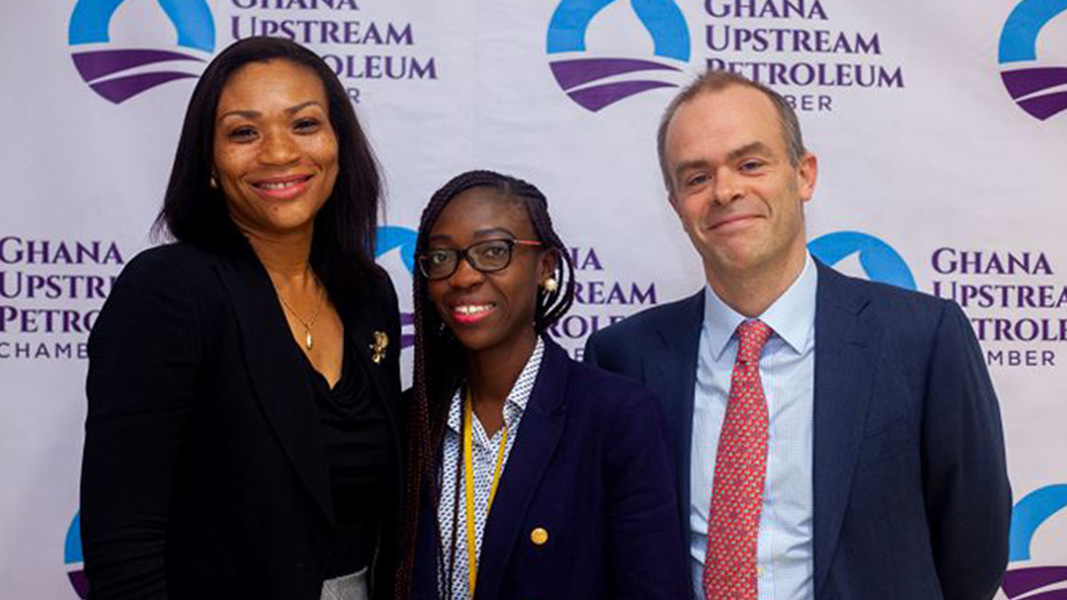 Tullow supports launch of Ghana Upstream Petroleum Chamber.
The Ghana Upstream Petroleum Chamber (GUPC) has been established as a non-profit upstream petroleum organisation with the aim of achieving long term success of the upstream petroleum industry in Ghana. GUPC will provide its members a platform for promoting, protecting and enhancing their common interests, whilst ensuring that high standards, best practices, supportive legislation, policies and protocols are adopted, and maintaining the sustained contribution of the industry to the socio-economic development of Ghana.
In 2010, Ghana's oil and gas players formed an informal group known as the Ghana Exploration and Production Forum, however the growth of and increased activity within Ghana's oil and gas sector drove the need for a more formalised entity. The existence of three producing fields Jubilee, TEN and Sankofa, the entrance of new players, and increasing local participation, set the right environment for the formal establishment of the GUPC. Tullow has played a significant role, providing financial support and technical knowledge for the creation and official launch of the GUPC.
The Chamber's board members include Tullow Ghana Limited, ENI, Anadarko, Kosmos Energy, Aker Energy and Vitol. Membership is open to Exploration & Production (E&P) companies and Service Companies providing goods and services to upstream E&P operators in Ghana.
Charles Darku, GUPC CEO and former Tullow Ghana Managing Director, remarked that "the objective of the Chamber is to create a common platform for its members and liaise with all stakeholders to adopt international best practices that are fit for our purpose to grow the industry in Ghana."
The Chamber seeks to distribute industry development and investment information, network with government, public institutions, and private sector organisations, and collaborate with Government and other stakeholders for a better business climate. This will be achieved through continuous dialogue, engagement and feedback with all stakeholders on policy formulation as well as legislation on business operations and activities of the oil and gas industry.
The Deputy Minister for Energy, Dr. Mohammed Amin Adam, highlights the opportunity that the GUPC and the Petroleum Commission have in supporting the creation of an enabling environment for business growth.
GUPC provides a platform on which government can reach out to industry stakeholders. We understand that the objective of the Chamber is to make meaningful and constructive engagement between exploration and production companies, service companies and other sectors within the industry and we fully support it.

Dr. Mohammed Amin Adam, Deputy Minister for Energy
Mr. Darku stressed that, "the Chamber is set up to pursue the interests of all members whether they be small indigenous companies or large international oil companies. As a diverse group, we will look out for the specific interests of all."