Our approach to sustainability is driven by our purpose to build a better future by responsible oil and gas development. Sustainability is operationalised across the business through the implementation of our strategy, management standards, governance and audits.
Our approach also considers the expectations of our key stakeholder groups our banks and investors; our host governments and communities; and our employees as well as the material issues for the sector, reflected in the work of IPIECA, the Sustainability and Accounting Standards Board (SASB) and the UN Sustainable Development Goals (SDG). Our sustainability framework, set out below, has four pillars which combine all these inputs and expectations.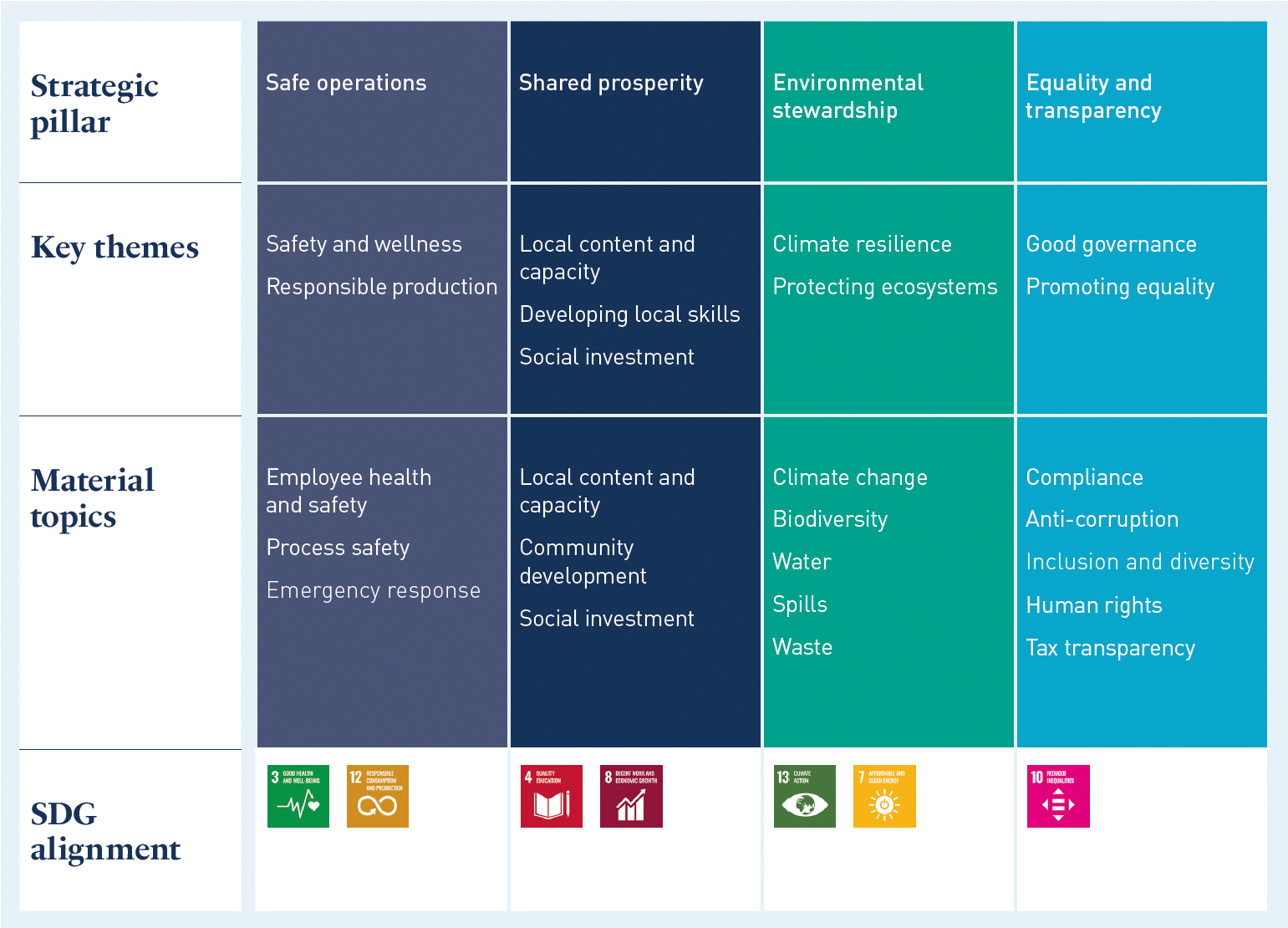 Our Sustainability Report 2020
This Sustainability Report complements our 2020 Annual Report and provides further details of our environmental and social performance over the past year.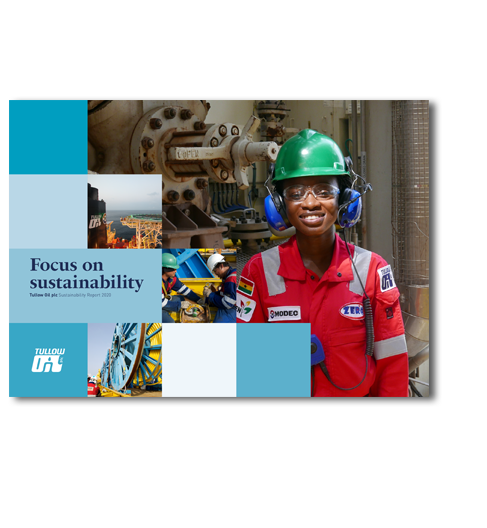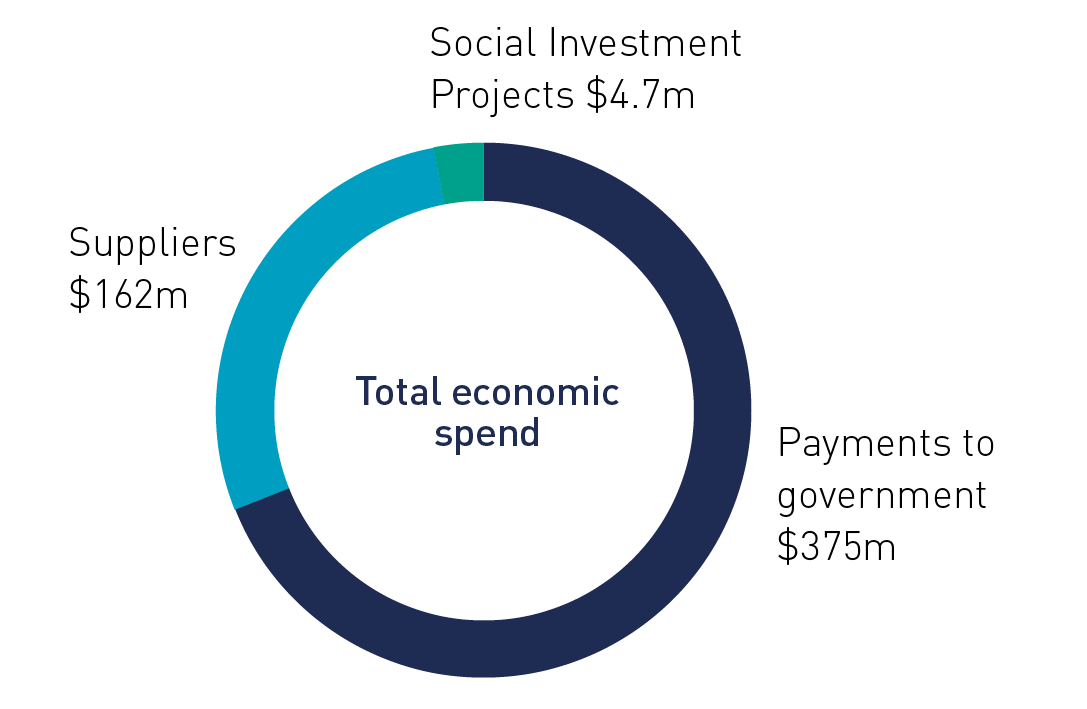 Our Policies and standards