Tullow is continually reviewing and refining its approach to sustainability, taking on board the primary interests of our investors, host countries and communities, as well as colleagues throughout our business.
In 2019, we considered the topics and issues most important to them, alongside the goals of our business strategy. We also considered the expectations of oil and gas companies reflected in the work of IPIECA, our industry association, and the United Nations global agenda for 2030 set out in its Sustainable Development Goals (SDG). Our sustainability framework, set out below, has four pillars which combine all these inputs and expectations, focuses on 10 of the SDGs and is supported by an organisation and culture which reflects our Values.
Our Sustainability Report 2019
This is Tullow Oil's first standalone Sustainability Report for some years, and it complements our 2019 Annual Report and provides further details of our environmental and social performance over the past year.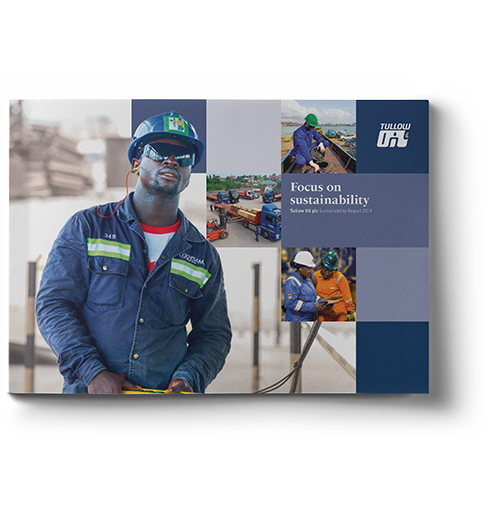 Related documents
USTAWI
Local Tullow Kenya magazine showcasing our approach to Social investment & responsible operations in Turkana.
Our Policies and standards