Related documents
August 2020
Group Licence list
Current exploration, development and production interests.
Download PDF 73KB
---
Ustawi - Tullow Kenya magazine
Local magazine showcasing Tullow's social investment projects and responsible operations in Turkana
Download PDF 4,846KB
---
31 December 2015
Tullow Kenya BV 2015 Accounts
Download PDF 682KB
---
31 December 2014
Tullow Kenya BV 2014 Accounts
Download PDF 1,190KB
---
Related links
Tullow has a track record of discovering significant oil resources in East Africa.
Tullow has taken its knowledge and understanding of the geology in Uganda across into neighbouring Kenya. Since 2012, Tullow's successful exploration and appraisal drilling campaigns in Kenya have resulted in the opening of a second new tertiary rift play in the South Lokichar Basin.
Following a full assessment of all the exploration and appraisal data, Tullow estimates that the South Lokichar basin contains the following recoverable resources: 240 – 560 – 1,230 mmbo (1C–2C–3C) from an overall discovered STOIIP of up to 4 billion barrels. Watch the video below to see how Tullow, its Partners and the Government of Kenya are working together to develop these resources through Project Oil Kenya.
Development planning
Tullow and its Joint Venture Partners have proposed to the Government of Kenya that the Amosing, Ngamia and Twiga fields should be developed as the Foundation Stage of the South Lokichar development. This stage would include a 60,000 to 80,000 bopd Central Processing Facility (CPF) and an export pipeline to Lamu. This phased approach brings significant benefits as it enables an early FID, takes advantage of the current low-cost environment for both the field and infrastructure development and provides the best opportunity to deliver First Oil in a timeline that meets the Government of Kenya (GoK) expectations. The installed infrastructure from this initial phase can then be utilised for the optimisation of the remaining South Lokichar oil fields, allowing the incremental development of these fields to be completed at a lower unit cost post-First Oil.
The foundation stage will target volumes of around 210 mmbo of the total estimated 2C resources of 560 mmbo and a plateau rate of 60,000 to 80,000 bopd. The incremental development of the remaining 2C resources and the significant upside potential is expected to increase plateau production to 100,000 bopd or greater.
Our history in Kenya
Tullow entered Kenya in 2010, after signing agreements with Africa Oil and Centric Energy to gain a 50% operated interest in five onshore licences; 10BA, 10BB, 10A, 12A and 13T. In 2012, Tullow farmed in to onshore Block 12B with 50% and increased its interest in Block 12A to 65%. Since then our interest in Block 10A has been relinquished and in October 2015. Tullow currently has a 50% operated interest in Blocks 10BA, 10BB, 13T and 100% in Block 12B. In June 2019 Tullow exited non operated Block 12A.
Exploration & appraisal success
The Ngamia-1 exploration well in Kenya marked the start of a significant programme of drilling activities across the acreage. In 2012, the Ngamia-1 well successfully encountered over 200 metres of net oil pay, the second East Africa onshore tertiary rift basin opened by Tullow. This has since been followed by further exploration success in the South Lokichar Basin at the Amosing, Twiga, Etuko, Ekales-1, Agete, Ewoi, Ekunyuk, Etom, Erut and Emekuya oil accumulations.
Key milestones in Kenya
2018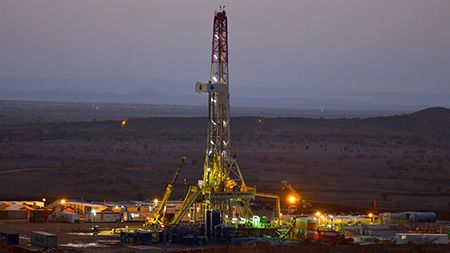 2018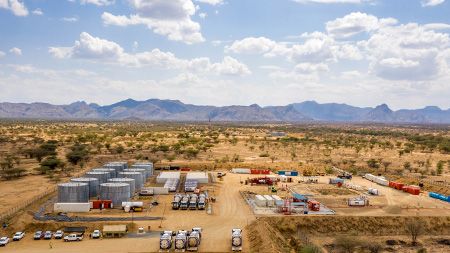 2016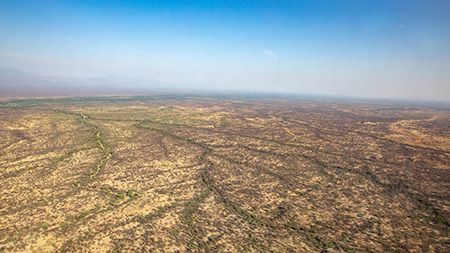 2015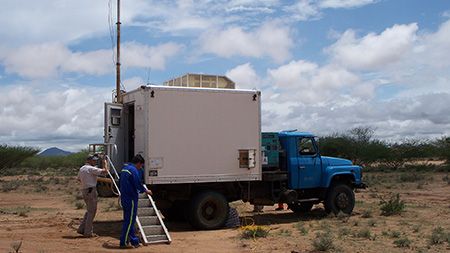 2014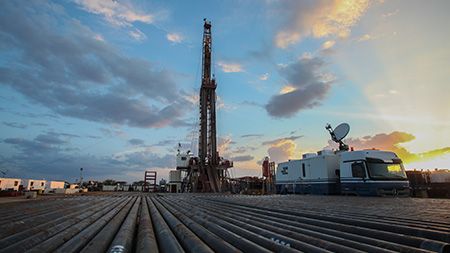 2014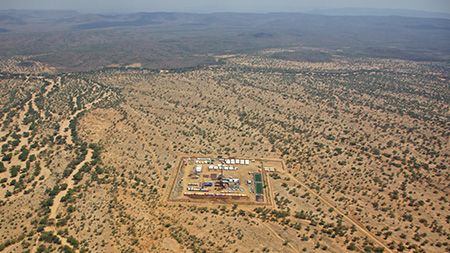 2013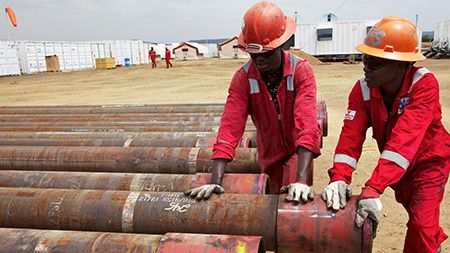 2013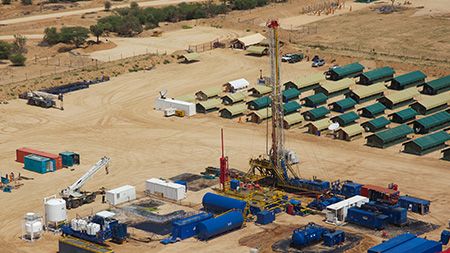 2013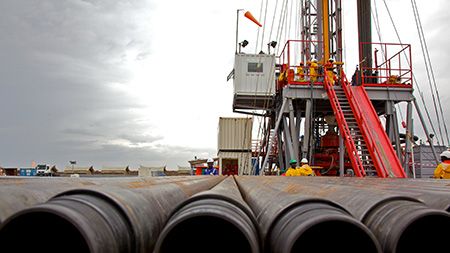 2012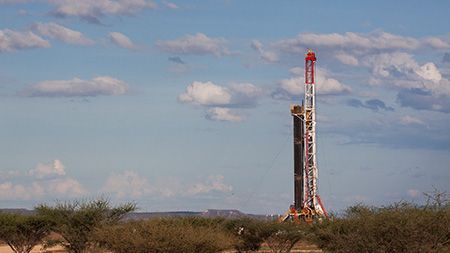 2012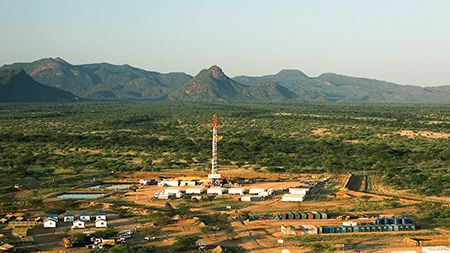 2011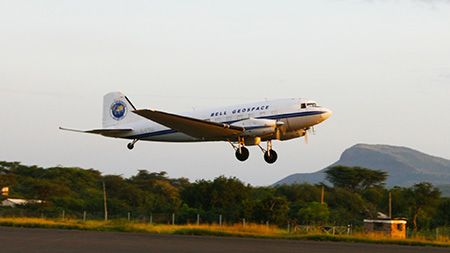 2010