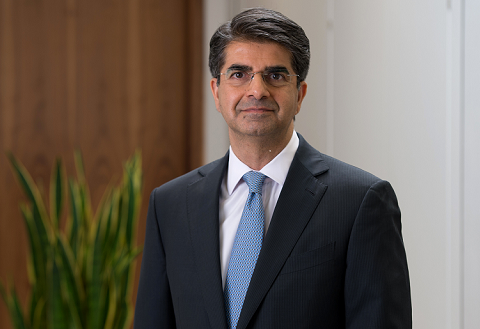 Rahul Dhir
Chief Executive Officer
In April 2020 Tullow announced the appointment of Rahul Dhir (55, British) as Chief Executive Officer with effect from 1 July 2020.
Key strengths
Upstream business, exploration, development and operations, executive leadership, capital markets, M&A, environment, health, safety and sustainability.
Experience
Rahul brings substantial leadership experience in the oil and gas industry to Tullow, having founded Delonex Energy, an Africa-focused oil and gas company in 2013. Prior to establishing Delonex, Rahul spent six years at Cairn India as chief executive officer and managing director. Under his leadership Cairn India successfully completed a $2 billion IPO and grew to a market value of nearly $13 billion with operated production of over 200,000 barrels of oil equivalent per day. Rahul started his career as a Petroleum Engineer, before moving into investment banking where he led teams at Morgan Stanley and Merrill Lynch, advising major oil & gas companies on merger and acquisition and capital market related issues.
Current external roles
Member of the International Board of Advisors at the University of Texas at Austin.