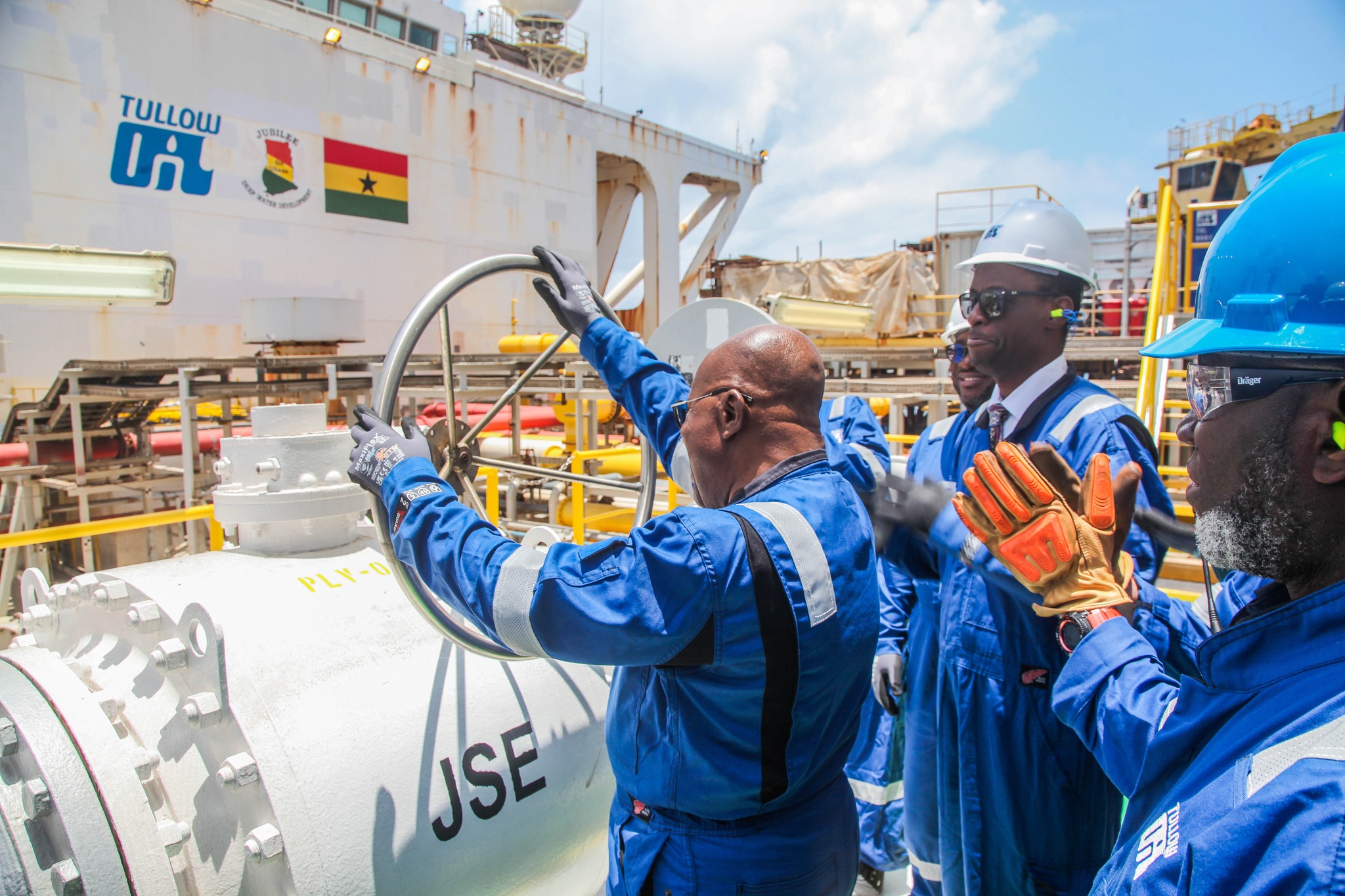 On Friday 8 September, Tullow commemorated a significant milestone – the commissioning of "First Oil" at the Jubilee South East Project.
President of Ghana, Nana Akufo-Addo joined us, along with partners GNPC, KOSMOS, Petro SA, and Jubilee Oil, for this momentous event. This achievement signifies a major advancement for Ghana's energy industry and the nation's prosperity.
"It is truly a moment of joy for us all, a testament to what collaboration and strategic partnerships can do. This triumph augments our confidence in other prospects across the nation." - President Nana Akufu-Addo
The ceremonial turning of the valve marked a symbol of progress and collaboration while highlighting the importance of government support in our journey.
The Tullow Plc Board also convened in Ghana for their third-quarter meeting. Whilst there, the Board engaged in an informative economic and political forum and visited the Youth Bridge Foundation, who Tullow partners with to raise emerging leaders in STEM education in the Western Region.