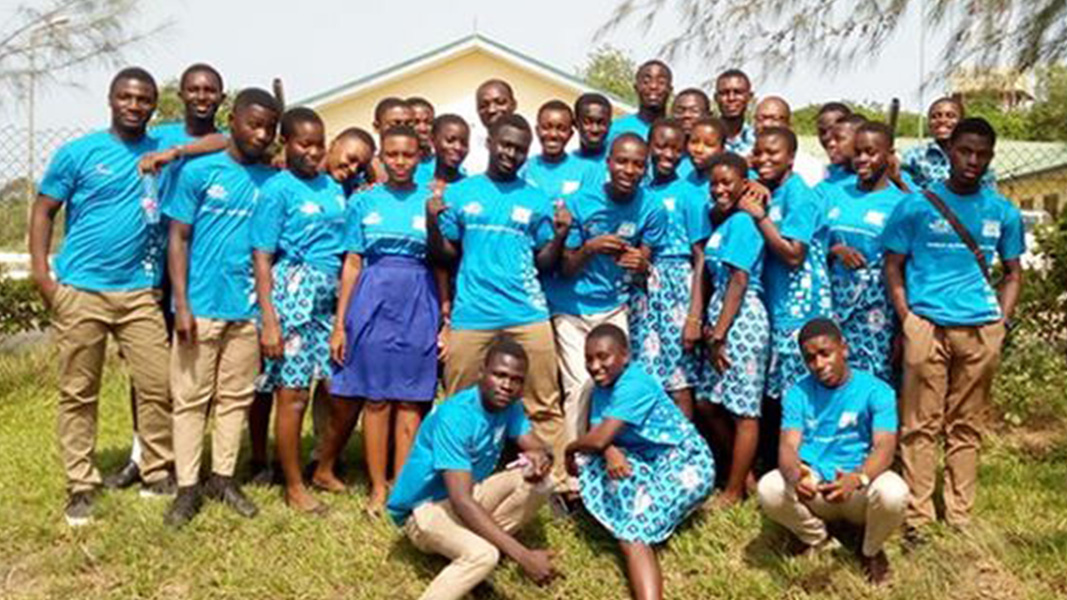 Tullow Ghana initiative to promote and support STEM education.
As part of our socio-economic policy Tullow Ghana has established the Pre-Tertiary STEM Programme, also known as 'Educate to Innovate with STEM'. The programme supports 2000 students from 10 high schools in Ghana's Western Region with after-school, mentorship and teaching support to equip and prepare students for their science exams, and encouraging them to choose sciences at the second cycle level right through to university.
The programme also includes visits to industrial sites which enhances knowledge gained in the classroom and provides students with the opportunity to practically learn the importance of applied STEM and the career opportunities available to them in the oil and gas industry and beyond.
In April 2019, 80 students from Nsein, Nkroful and Baidoo Bonsoe Senior High Schools embarked on an industrial trip to the Takoradi Thermal Plant in Aboadze in the Shama District of the Western Region. Students were taken through a brief history and operations of the plant and how electricity is generated for distribution. They were also introduced to structures, heavy operating machinery and processes undertaken to generate electricity at the plant.
Earlier this year, over 180 teachers and senior high school students took part in an industrial visit to Tullow's field operations. Tullow Logistics Base Manager, Moses Mensah Yeboah, took the students through the logistics work involved in oil and gas operations and potential career options in the sector. The group also had a tour of the pipe yard for an orientation of some of the materials used offshore.
STEM education is an area with many opportunities. Tullow is funding this project to ensure students are equipped with the requisite knowledge and skills for the future so that they can add value in whatever field they find themselves

Moses Mensah Yeboah, Tullow Logistics Base Manager
Students from Archbishop Porter Girls and Adiembra Senior High School also visited the Jubilee Technical Training Centre at the Takoradi Technical University, where they learned about FPSO operations using a model and received a tour of the Processing, Mechanical, Electrical Sections and Petro Chemical Laboratory. The students asked questions on Tullow's operations, the formation of oil and gas, drilling operations and sustainability issues related to the industry and were encouraged to take their STEM courses seriously as there are various opportunities available to them upon successful completion.
The site visits were well received by both teachers and students who commented that the experience made them feel empowered to pursue their dreams of a career in STEM.