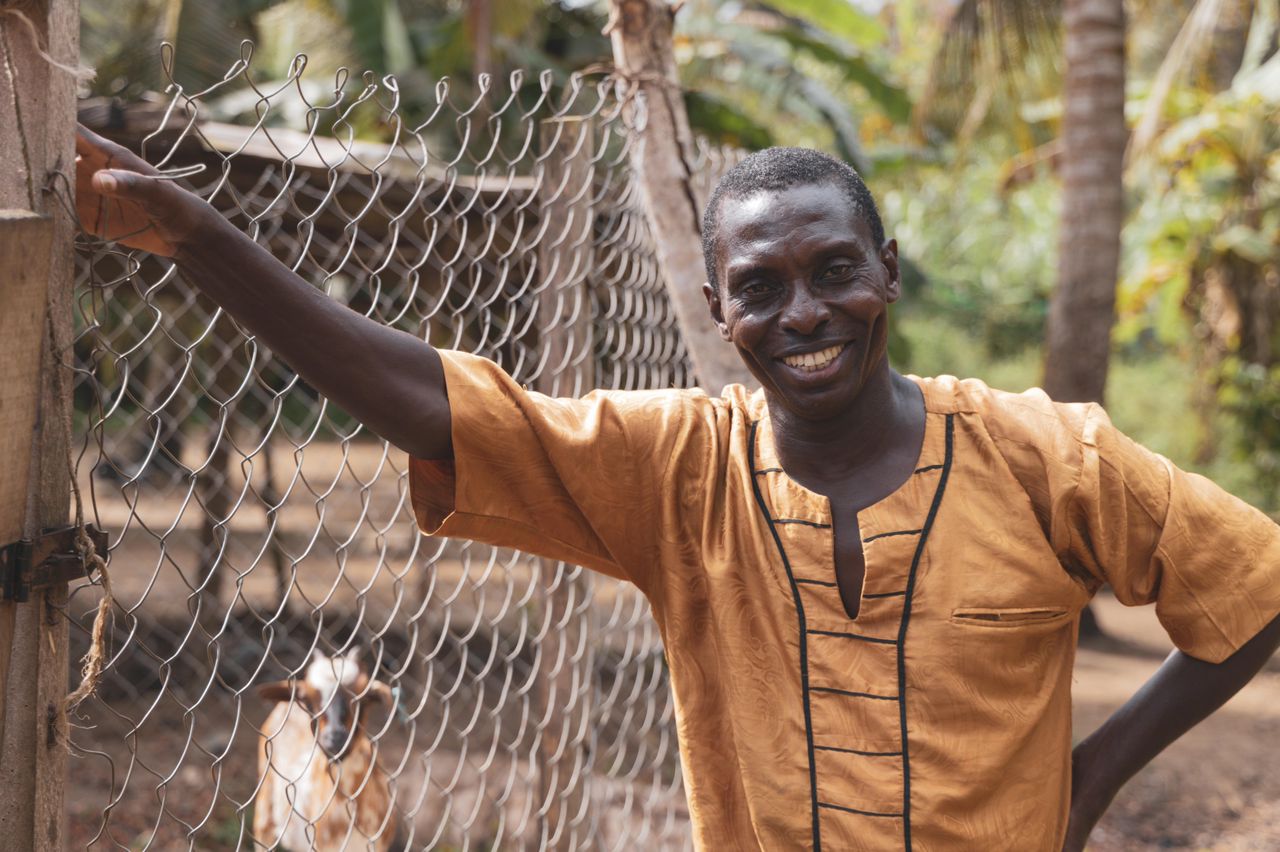 Enterprise development is fundamental to supporting the ability of populations in our host countries to maintain sustainable livelihoods.
At Tullow, we have two core areas of focus: (1) to assist local enterprises to gain the skills and opportunities to develop and grow their income, and (2) to enhance their access to finance. These aims are aligned with our Shared Prosperity objectives and are an essential element of our positive impact in our host countries.
In Ghana, together with our Joint Venture (JV) partners, we continue to support micro, small and medium sized enterprises (mSMEs) through the Fisherman's Anchor project which enables beneficiaries, dependent upon the fishing industry, to access finance to develop additional sources of revenue. Since 2019, over 1,000 small businesses and individuals have received training and business development support.
A total loan amount of over $300,000 (as at May 2022) has been granted to 980 women fish processors and 6 women-led mSMEs, 65 canoe owners and 2 agriculture businesses. In addition:
82% of loans to were granted to fish processors, mainly women, with the remainder to canoe owners and others
There have been zero defaults on loan repayments
34 businesses have expanded outside Western Region
20 businesses have purchased new equipment
39 businesses have seen increased production
30 businesses have increased sales
17 new businesses have been established
27 businesses have grown their workforce
Optimising local content and creating the conditions for local companies to participate in our supply chain, as well as increasing their contribution towards regional and national economies, is an integral part of our Shared Prosperity strategy.
To improve the capabilities of indigenous companies and enhance their readiness to compete for Tullow's business, we have advanced three initiatives in Ghana: the Tullow Supplier Finance Readiness Programme, Tullow Supplier Mentorship and Training Programme, and Supplier training workshops delivered through the Petroleum Commission/Tullow Business Academy partnership.
We launched the Tullow Supplier Finance Readiness Programme, in partnership with Invest in Africa (IIA), to run over a ten-month period. The programme provides business and financial advisory support to suppliers adversely impacted by the COVID-19 pandemic. In the first stage in 2021, 150 local suppliers participated in training on funding sources and loan terms and management. In the second stage, running in 2022, 37 local businesses have received customised business/financial advisory support to address their specific business needs including development of business continuity plans, cashflow projections, risk management frameworks, corporate governance manuals, and financial management support, etc.
"Tullow is pleased to partner with IIA and support SMEs with their development. Tullow, as a key founder of IIA, is proud of the impact that IIA continues to have as they work with SMEs across Africa." - Jennifer Bruce-Konuah, Local Content Manager, Ghana
The Tullow Supplier Mentorship & Training Programme is run in partnership with Accenture for 200 local suppliers in Ghana's upstream oil and gas sector. 100 indigenous suppliers will receive 50 hours of access to the Accenture Supply Chain Academy's i-Cloud learning platform over a period of one year. Available training topics include finance, supply chain, digitisation, cyber security, analytics and several others. In addition, Accenture will lead a tailored mentorship and coaching programme and provide business support to an additional 100 suppliers.
For information on the Supplier training workshops delivered through the Petroleum Commission & Tullow Business Academy partnership please visit www.tullowoil.com/suppliers/local-content/
For information on Tullow's approach to Shared Prosperity visit www.tullowoil.com/sustainability/