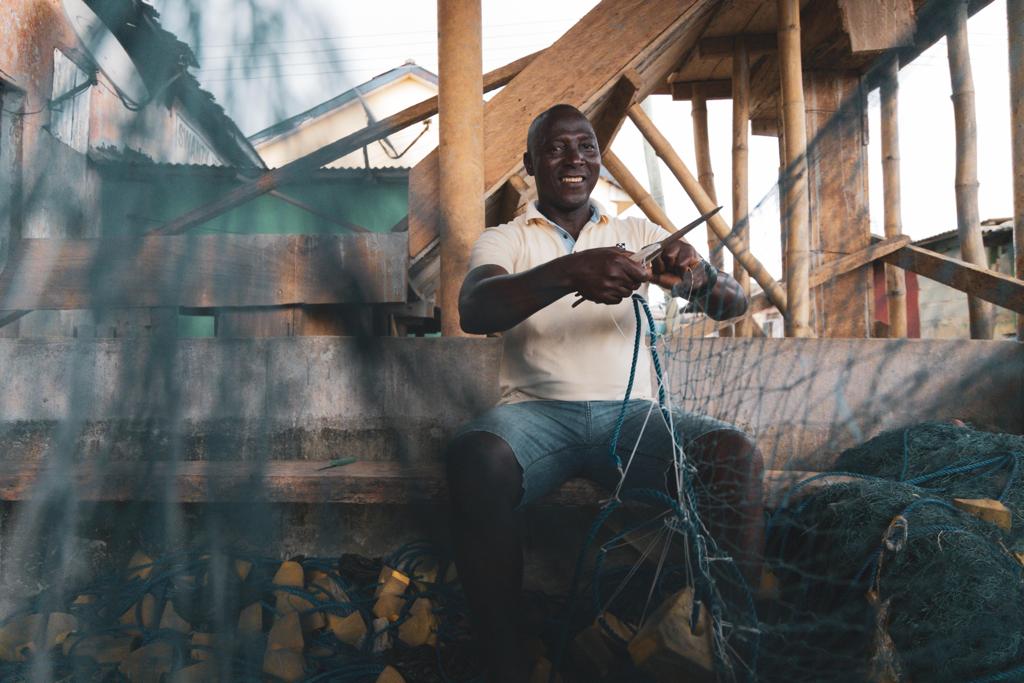 The Fishermen's Anchor Project is a micro credit scheme funded by Tullow Ghana and JV Partners and administered by Opportunities Industrialization Centre International.
Planned over a five-year span, commencing in 2019, the Project aims to provide critical financial support to existing and new businesses in the fishing sector to boost economic activity in all seven coastal districts of Ghana's Western Region. Fishing is the primary source of income for families in this region and the seasonal nature of the fishing industry leads to high unemployment during off-season periods.
The Project focuses on the two core areas:
(1) Training and business development: Tullow offer fishermen and others in the fishing industry financial literacy and credit management skills. Since the start of the programme, 345 individuals have benefitted from training on record-keeping and improved business management practices. Another 280 people have used the Project's business advice and counselling services.
(2) Access to financing: Tullow provides low-interest, short-term loans for up to 24 months to enable capital expenditure on equipment and supplementing working capital. Since June 2020, more than 700 entrepreneurs, mostly women, have received loans totalling approximately $267,000. To date, all due loan repayments have been executed with zero defaults.
"Over the past seven years we have introduced livelihoods projects in piggery, vegetable, and cassava production. These initiatives combined with the various business management training have been a catalyst for beneficiaries and non-beneficiaries alike to either commence or scale up their farms or start new businesses all together. The introduction of the Fisherman's Anchor Project has taken the gains made in these initiatives and businesses to the next level by providing affordable micro-credit and business management training to beneficiaries. We are excited about the loan repayment rate and the successes chalked in the first three years of the Project's existence and look forward to working with fishing communities to create more success stories." - Edmund Fiifi Enchill, Social Performance Manager, Tullow Ghana
An important benefit from the Fishermen's Anchor Project is that it enables beneficiaries, dependent upon the fishing industry, to access finance to develop additional sources of revenue when income from fishing is low. The Project is particularly timely, because during the COVID-19 pandemic, the fishing industry was adversely affected. However, loans from the Fishermen's Anchor Project enabled the businesses to stay solvent and rebound as restrictions lifted.