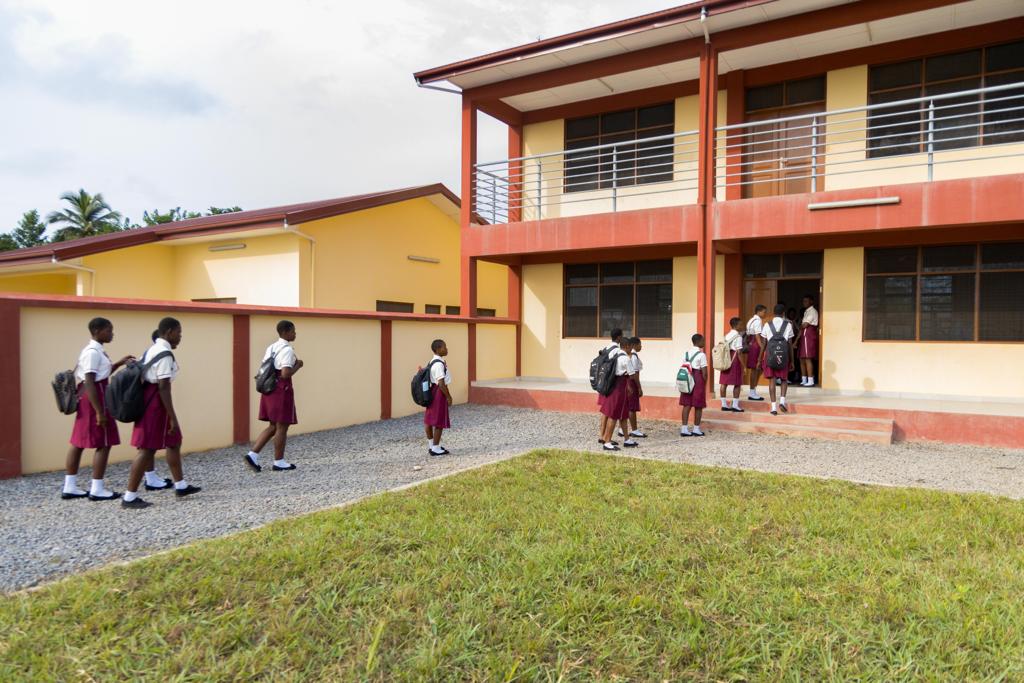 Tullow Ghana's free Senior High School (SHS) initiative demonstrates our practical support for the Ghana Government's policy of providing free access to quality senior high school education.
Tullow's commitment is an investment of $10 million over five years (2020–2024) in senior high school infrastructure in fifteen selected schools. In 2021, the first three schools (Nsein SHS near Axim, Sankor SHS near Dixcove and Nsutaman SHS in the Ashanti region) benefitted from newly constructed accommodation blocks for more than 1,100 students, representing over 20% of the total population of these schools. The dormitories at Nsein SHS house 570 female pupils, helping to ensure gender equity in access to education – the school already reported a 28% increase in enrolment in the 2021–2022 academic year. Construction of dormitory blocks at Kikam Technical Institute and Annor Adjaye SHS, and a 12 unit classroom block at Bonzu Kaku SHS is underway and will be completed in 2022.
"The path to employability and the ability to maintain a decent livelihood and quality of life starts at a very early age. That's why, in all our host countries, we strive to invest in education, starting with primary school through to matriculation and university. We place emphasis on enhancing access to education, as well as furthering interest in STEM subjects as the basis for entry into careers in our industry or other technical roles." - Cynthia Lumor, Deputy Managing Director, Tullow Ghana
Lack of accommodation facilities at senior high schools is often a primary limitation of access to education; rural pupils must travel long distances to attend school, so accommodation is critical to enable them to attend classes. A significant investment in infrastructure is expected to continue to increase the enrolment rate of rural pupils and deliver an overall increase in educational achievements throughout the country.