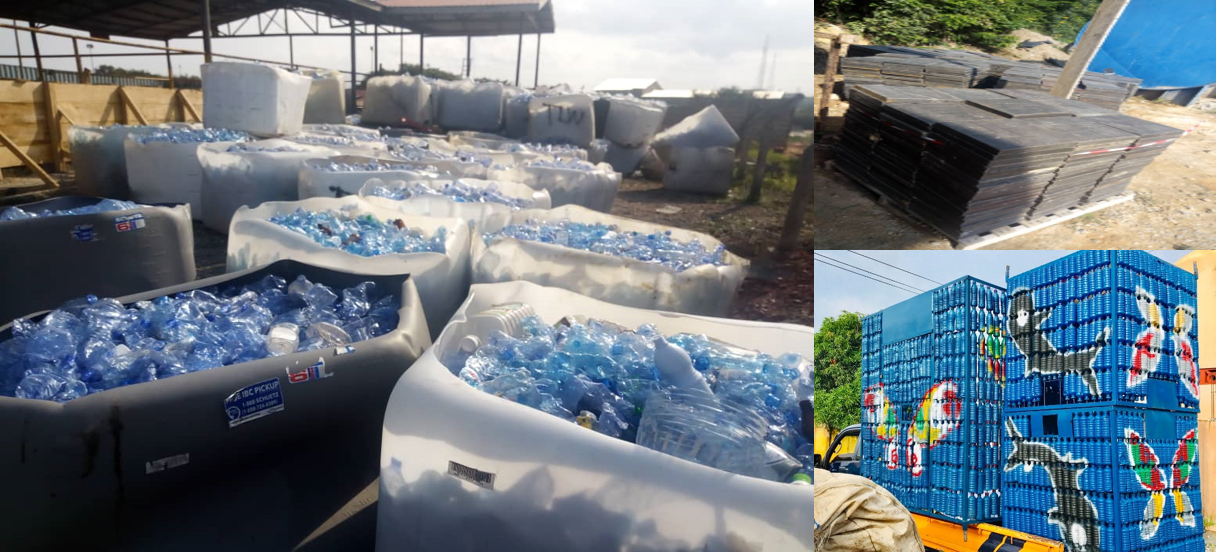 Tullow Ghana generates ~30 tonnes of plastic a year from its offshore platforms and onshore support base and offices. In recognition that plastic pollution, alongside climate change and biodiversity loss, is one of the biggest global environmental challenges of our time, Tullow Ghana has worked to find ways to reduce its use of single use plastic and increase the amount of plastic recycling.
Over the past three years Tullow Ghana has eliminated use of plastic water bottles, disposable plastic cups and plastic cutlery in its Accra and Takoradi offices. This resulted in an over 50% reduction in plastic waste generated from these facilities. Waste from Tullow's offshore platforms and Takoradi offices is ground into pellets by waste contractor Zoil Ltd and transported to a third-party for use in the manufacture of pavement blocks. Plastic waste from Tullow's Accra office is taken by McKingtorch Creatives, which uses the recycled plastic for manufacturing slippers and sanitizer containers, among other creative uses.
"Tullow's Plastic Waste Action isn't just a typical environmental campaign. It was a shift from thinking about environment as a compliance issue to ensuring sustainability is at the heart of what we do. We delved deeper into innovative and creative solutions towards giving plastic a new sense of value - not just throwing it away after single use. Beyond this we will intentionally do more to reduce our plastic consumption across our sites. Every bit makes a difference to clean up the environment." - Laureen Darku, Environment and Asset Protection Manager
Further efforts were made in 2020 to manage and account for single-use plastic waste generated from Tullow sites, with a focus on our FPSOs. However, operational constraints and concerns about employee health and hygiene during the pandemic challenged these efforts.