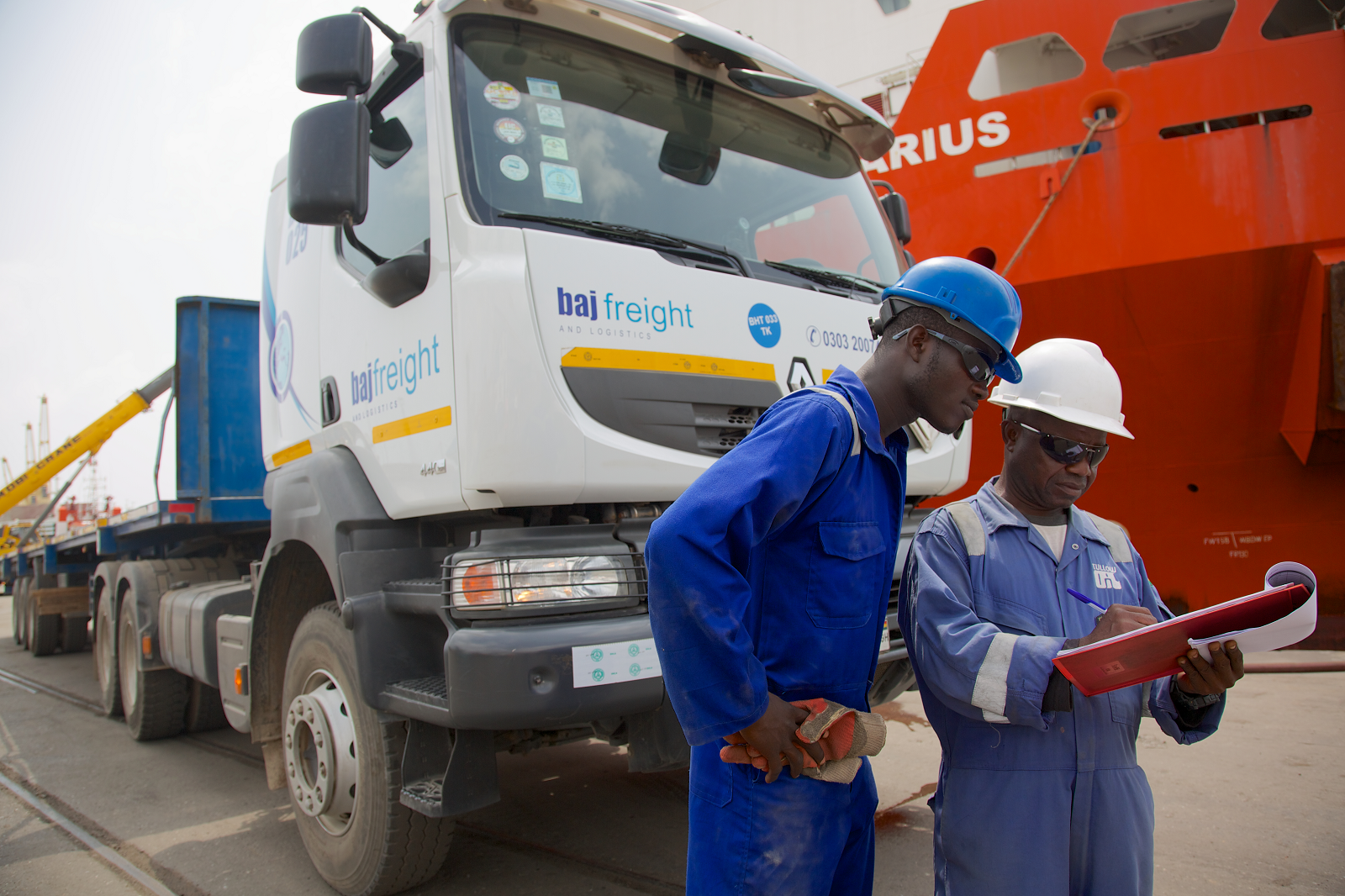 Of the many businesses impacted by the novel coronavirus (COVID-19) pandemic, Small and Medium Enterprises (SMEs) have been the most adversely impacted as their low turn-over has made it more difficult to continue to operate sustainably.
Tullow Ghana and its partner in promoting direct support for SME businesses in Africa – Invest in Africa (IIA) have adopted virtual means to educate and train indigenous companies in its supply chain on how to mitigate the severe effect of the pandemic and share information on relief available post pandemic.

According to Bastiat Ghana, a liberal economy think tank, 92% of companies registered in Ghana are SMEs with 85% of SMEs offering employment in the manufacturing sector. This data underscores the need to develop and empower SMEs as they contribute significantly to the Ghanaian economy. For Tullow and other International Oil Companies, SMEs form a significant percentage of the supply chain. 83% of Tullow Ghana's contracts are held by indigenous companies and Joint Venture companies with indigenous participation.

On Tuesday 23rd June 2020, IIA and Tullow Ghana organised a virtual workshop for 57 SMEs who are members of IIA's African Partner Pool (APP) focusing on "Business Recovery & Effective Tendering." As the COVID-19 pandemic persists, Tullow and IIA anticipate that SMEs will continue to experience unpredictable supply and demand for their business, diminished confidence from the financial markets, and a reduction of credit. These concerns were addressed at the webinar to help SMEs access procurement opportunities, create awareness about the finance support available and assist them in successfully securing contracts as the nation reopens and companies gradually resume full operations.
"Tullow believes that it is important for suppliers to have in place robust business continuity plans in order to mitigate supply chain risks that result from the impact of the Covid-19 pandemic. Suppliers need to have the tools to sustain their businesses and build resilience. The Business Recovery and Resilience Toolkit was therefore developed by IIA and partners including Tullow to provide support to SMEs. Tullow sees great value in collaborating with IIA on the delivery of this initiative."- Otuko John-Teye, Contracts and Procurement Manager, Tullow Ghana
Tullow have partnered with IIA since 2014 to attract foreign direct investment into Africa and unleash the potential of the continent and stimulate economic growth and prosperity. Since inception, Tullow has funded various IIA initiatives including the African Partner Pool (APP) and the Business Linkage Programme (BLP). The APP is an online marketplace that allows SMEs to promote the products and services they can deliver. This makes it easier for big companies to find the right local suppliers to work with. So far, the APP has over 1,700 suppliers registered, with 26 buyers using the platform to source their goods and services. The APP has seen a total of 333 tenders floated on the platform with a total value of $832million. APP registered suppliers have won 80 tenders with a total value of $154million. The APP provides SMEs the opportunity to receive tender alerts from Tullow and other partners, as well as access to training and finance.

Learn more about Invest in Africa: https://investinafrica.com/