---
Tullow Oil announces its Full Year Results for the year ended 31 December 2019.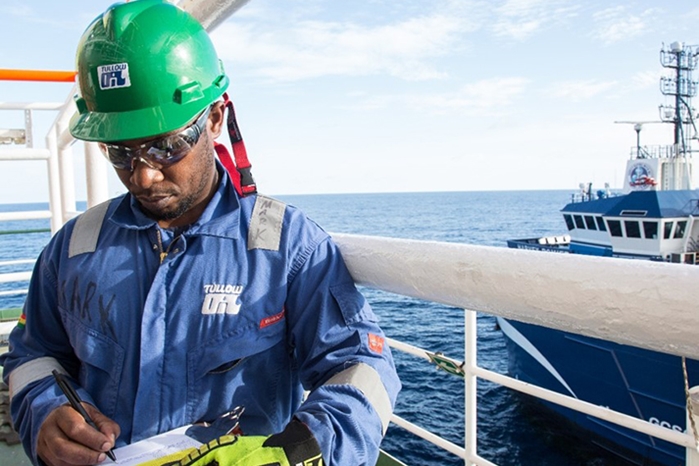 Tullow Oil plc (Tullow), the independent oil and gas exploration and production group, announces its Full Year Results for the year ended 31 December 2019. Details of a management presentation, webcast and conference call are available on the last page of the full announcement or please see the bottom of this web page.
DOROTHY THOMPSON, EXECUTIVE CHAIR, TULLOW OIL PLC, COMMENTED TODAY:
"This has been an intense period for Tullow as we have worked hard on a thorough review of the business which has led to clear conclusions and decisive actions. We are focused on delivering reliable production, lowering our cost base and managing our portfolio to reduce our debt and strengthen our balance sheet. Even with recent events in oil markets, Tullow's assets remain robust: we are a low-cost African oil producer, with a strong hedging position, substantial reserves that underpin our business and a high potential exploration portfolio."
2019 FULL YEAR RESULTS SUMMARY
Group working interest production averaged 86,800 boepd; capital investment of $490 million
Revenue of $1,683 million; gross profit of $759 million; loss after tax of $1,694 million
Loss after tax driven by exploration write-offs and impairments totalling c.$2.0 billion including revised Uganda write-off
Free cash flow of $355 million; year-end net debt of $2.8 billion; gearing of 2.0x net debt/EBITDAX
Commenced exploration campaign in Guyana; Carapa-1 well confirms extension of Cretaceous play into Tullow's acreage
Continued project progress in Kenya towards FID; first ever lifting of Kenyan crude
Departure of CEO and Exploration Director by mutual agreement following disappointing business performance
BUSINESS REVIEW
Business Review undertaken covering all aspects of Tullow's operations and cost base
Group being restructured to create an effective and efficient organisation; 35% headcount reduction
Dividend suspended and 2020 capex lowered to c.$350 million; c.$200 million of G&A cash cost savings targeted over 3 years
Greater Group control of operations and production forecasting through appointment of Mark MacFarlane as COO
Ghana production and sub-surface management centralised in London; new Asset Director hired
Areas of potential investment to maintain long-term production and reserve recovery identified at both Jubilee and TEN
New Head of Exploration hired; c.45% reduction in exploration budget; disciplined exploration strategy
Portfolio management planned to raise in excess of $1 billion of proceeds, further streamline the business and reduce gearing
2020 OUTLOOK
Group production year-to-date in line with expectations; full year guidance of 70,000 – 80,000 bopd
Jubilee performing well after gas processing facility upgraded, increased gas offtake agreed, and sea-water injection capacity optimised; Nt-09 production well at TEN on-stream in Q2; non-operated West African production in line with expectations
Capex of c.$350 million, down c.30% from 2019; exploring options to reduce further if required
2020 free cash flow forecast of $50-$75 million at $50/bbl; free cash flow breakeven of c.$45/bbl
60% of 2020 sales revenue hedged with a floor of $57/bbl; 40% of 2021 sales revenue hedged with a floor of $53/bbl
RBL redetermination ongoing; expected c.$1.9 billion debt capacity at the end of March; liquidity of c.$700 million
| | | |
| --- | --- | --- |
| 2019 KEY FINANCIAL RESULTS | 2019 | 2018 |
| Total revenue ($m)1 | 1,683 | 1,859 |
| Gross profit ($m) | 759 | 1,082 |
| (Loss)/ profit after tax ($m) | (1,694) | 85 |
| Free cash flow ($m) | 355 | 411 |
| Net debt ($m) | 2,806 | 3,060 |
| Gearing (times) | 2.0 | 1.9 |
Total revenue does not include receipts for Tullow's corporate Business Interruption insurance of $43 million (2018: $188 million).
WEBCAST
A management presentation will be held at 9am this morning. To join the live video webcast or play the on-demand version, please use this link:
https://edge.media-server.com/mmc/p/m7m6tsat
The replay will be available from noon on 12 March 2020.