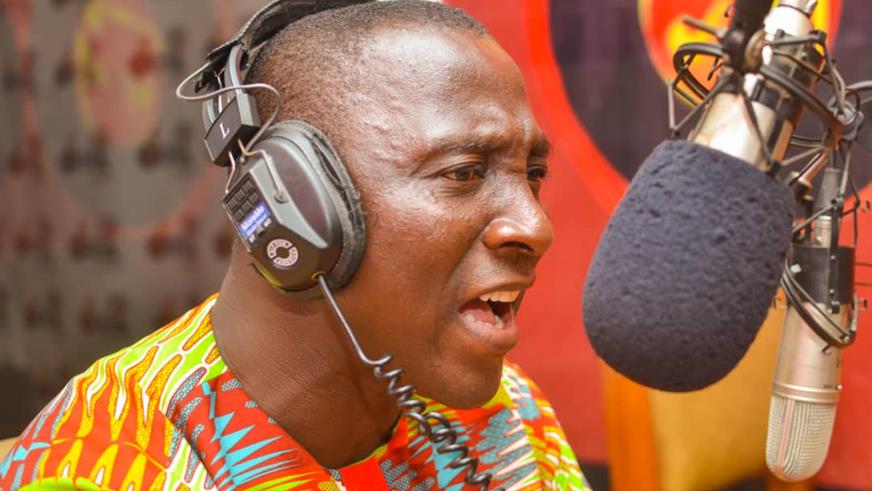 As the threat of Coronavirus remains high, governments have kept schools closed, pushing parents, teachers and administrators to find and adopt innovative ways for teaching and learning to continue.
During the COVID-19 lock down restrictions, schools have been closed and education has been impacted across all of Ghana. Some school children, with government support, have managed to benefit from distance learning options via television, internet and smartphone. Nevertheless, there are many others unable to access and benefit from these resources. Coastal communities of the Western Region of Ghana are particularly impacted by limited educational resources, which in turn presents an inequality gap. This was the driver behind Tullow and Youth Bridge Foundation's collaboration for the STEM Radio School education initiative.
Through its implementors, Youth Bridge Foundation, Mathematics, English, and Science lessons are broadcast via live radio to Junior High (JHS) and Senior High School (SHS) students. This is because the "good old radio" set remains the most widely accessible medium of communication in such rural communities.
Nana Ebo Ansah has become a Tullow STEM Radio School-Champion after noticing the positive impact on his daughter, Abigail Esi Ansah, a JHS 3 student of Busia M A JHS in Dixcove, who follows the radio lessons.
When you tune in to the radio school, there is no doubt that the children are really learning. Whenever my daughter, Abigail tried to study at home during the lockdown, she would always fall asleep but with the introduction of the Radio School, she is always active and anxious to learn each time the lessons begin. Together with her friends, they sit together and listen attentively, and I make my phone available for the call-in segments. In fact, without this programme, I am not sure how my daughter would have coped these past few months. Now, she is well prepared to take her final exams and I am grateful to the organisers." - Nana Ebo Ansah, Tullow STEM Radio School-Champion
The STEM radio sessions, tailored to meet the needs of JHS and SHSs students, has caught the attention of a Class 6 pupil Audrey Banfo Boadu who is now an ardent listener even though she isn't taking examinations yet. Audrey joins the sessions daily and says but for this initiative, she would have been joining her friends to play and might not have the guidance to study.
Nana Ebo Ansah, Madam Efua Asankoma and Audrey Banfo Boadu represent numerous parents and wards who live within Tullow's operational area in over seven districts of the Western Region; Shama, STMA, EKMA, Jomoro, Ellembelle, Ahanta West and Nzema East who are the beneficiaries of the Tullow STEM Radio School since. For the parents, their children can learn and keep up with their counterparts in urban areas, a situation that brings them a lot of joy.
The STEM Radio School has been running since April 2020 when the pandemic took hold in Ghana. The initiative is part of Tullow's commitment to improve the quality of STEM education in communities where it operates and improve student success rates at the Basic Education Certificate Examination (BECE) and West African Senior School Certificate Examination (WASSCE) expanding the future opportunities for young people beyond traditional work such as fishing.
STEM Radio School started on Tuesday 7th April 2020 in the following partnering community radio stations:
West End Radio (100.3 MHZ) to cover Ellembelle and Nzema East
Districts New Day FM (94.1 MHZ) in the Jomoro District
Radio Ahanta (88.9 MHZ) in the Ahanta West District